Book Club
January 26 @ 6:00 pm

-

8:30 pm
Due to the forecasted snow and ice the SASMM Book Club has been rescheduled and will meet on Saturday, January 26, 2019 at The Mount Airy Inn in Mount Airy, Maryland at 6:00 p.m.  The book that is up for discussion is Robert Louis Stevenson's Kidnapped.  Jackie Parker will be leading the discussion so please RSVP as we need to get a head count for the restaurant.  Her email address is jacquel11@yahoo.com.
About Kidnapped on the Robert Louis Stevenson website.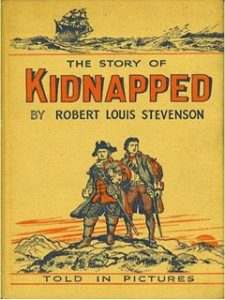 Summary
Kidnapped is set in Scotland just after the Jacobite rebellions and is narrated by the teenager David Balfour.
The recently orphaned David leaves rural Essendean to seek his fortune with his relatives, the Balfours of the House of Shaws. He meets his uncle Ebenezer and immediately suspects the shifty and miserly man of trying to avoid giving David his due inheritance. His suspicions are confirmed when his uncle sends him up a ruined stair-tower in the dark, intending David to plunge to his death.
Before David can confront his uncle, Ransome, the cabin-boy for the brig Covenant arrives with a message for Ebenezer from Captain Hoseason concerning their joint venture. Ebenezer decides to go to the Hawe's Inn at Queen's Ferry to resolve the matter. David follows in the hope of speaking to a lawyer, Mr. Rankeillor.
There, David learns rumours that Ebenezer murdered David's father Alexander, for the Shaw estate. While David knows the allegations are false, he cannot fathom how Ebenezer came to hold the estate.
Despite some misgivings, David is delighted when he is invited to tour the Covenant. Suddenly sensing foul play, he shouts for help and is knocked unconscious – he has been kidnapped!
We are always looking for author/book suggestions.  Please either come to a book club meeting or send in your suggestions so that we can include them with the others.  Remember, if your book suggestion is chosen, you're the next host/hostess!