Book Club
June 8 @ 6:00 pm

-

8:00 pm
Event Navigation
Due to how busy the month of May is for our book club members the next book club discussion will be Friday, June 8, 2018 at the Mount Airy Inn in Mount Airy,  Maryland at 6:00 p.m.   The book that is up for discussion is Scottish author, Stuart MacBride's A Song for the Dying.  Jackie Parker will be leading the discussion so please RSVP to her at Jacquel11@yahoo.com so we know how many seats to reserve.
Book Synopsis from Stuart MacBride's Website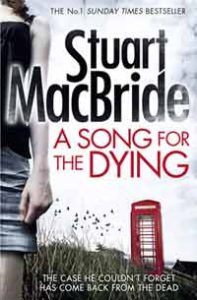 A heart-stopping crime thriller and the fourth consecutive No. 1 Bestseller from the author of the Logan McRae series and Birthdays for the Dead.
Eight years ago, 'The Inside Man' murdered four women and left three more in critical condition – all of them with their stomachs slit open and a plastic doll stitched inside.And then the killer just … disappeared.Ash Henderson was a Detective Inspector on the initial investigation, but a lot can change in eight years. His family has been destroyed, his career is in tatters, and one of Oldcastle's most vicious criminals is making sure he spends the rest of his life in prison.
Now a nurse has turned up dead on a patch of waste ground, a plastic doll buried beneath her skin, and it looks as if Ash might finally get a shot at redemption. At earning his freedom.
At revenge.
We are always looking for author/book suggestions.  Please either come to a book club meeting or send in your suggestions so that we can include them with the others.  Remember, if your book suggestion is chosen, you're the next host/hostess!