Events in RED BOLD are sponsored by SASMM.
SASMM Book Club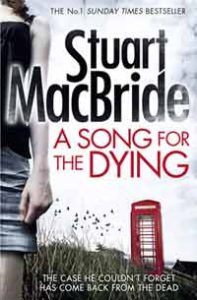 UPDATE 6/21/2018: This event has been rescheduled for Monday, July 2, 2018 at 6:00 PM at the Mount Airy Inn in Mount Airy, Maryland.  The book that is up for discussion is Scottish author, Stuart MacBride's A Song for the Dying.  Jackie Parker will be leading the discussion so please RSVP to her at Jacquel11@yahoo.com so we know how many seats to reserve.
---
St. Andrew's Society of Mid-Maryland
2018 Calendar Events
The St. Andrew's Society of Mid-Maryland (SASMM) sponsors a variety of events each year and participates in others. Check out the 2018 calendar and join us! There is something for everyone!

---
April
Spring Kirkin' – April 22 Frederick Presbyterian Church
National Tartan Day – April 6 Tartan Day Festival Lions Yard Sale –
Southern Maryland Celtic Festival – 4th Saturday, traveling tent available (reciprocal agreement)
May
Fairhill Games – normally third weekend, tent available
June
Festival – June 15 Friday Night Open House
Mid-Maryland Celtic Festival- June 16
Garrett County Games –
Celtic Night at the Keys
British Car Show – 1st Sunday
September
Fall Kirkin
Virginia Scottish Games – Labor Day weekend (reciprocal agreement)
In The Street – 2nd Saturday
Ligonier Highland Games, traveling tent
October
Richmond Games – usually 3rd or 4th Saturday
November
Maryland Irish Festival – 10th-12th
December
Scottish Christmas Walk – 1st Saturday
Kris Kringle Procession – 2nd Friday
Lads and Lassies –8th
Hogmanay – 31st
Board of Director Meetings for 2018
January 14
March 18
May 20
July TBD
September TBD
---