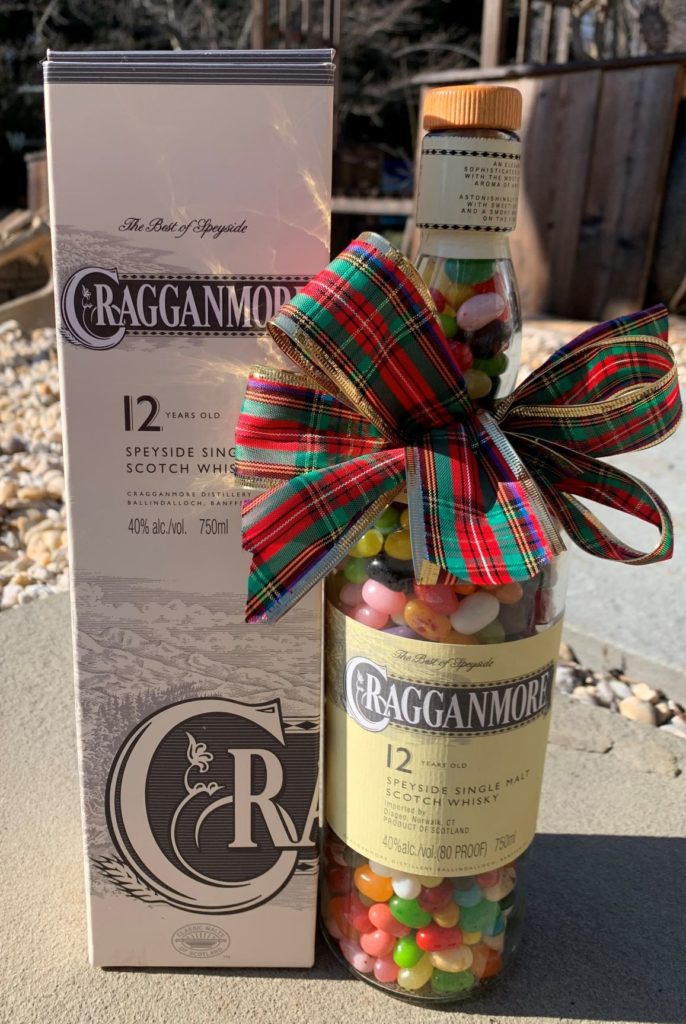 Celebrating Tartan Day!
April 10, 2021 at 5pm Eastern via Zoom
Join us for an entertaining and educational experience with Scottish talent from "across the pond"! Learn about the impact of the Scottish, our culture, and our tartans! Listen to our music unlike any other.
There is no charge for the event; however, you must register below to receive the Zoom link.
Registration closes Friday April 9 at 11:59pm Eastern.
While not exactly "Whisky in the Jar" as the popular song goes, these Jelly Bellys represent many of the colors in Scottish tartans!
Guess the number of Jelly Bellys in the whisky bottle and the person with the closest number wins (the beans and the bottle with the box)!
Rules:
1. Open to everyone!
2. Free to submit a guess!*
3. Only one guess per person, please
4. You must be present via Zoom on April 10 to win.
* A donation of any amount to our Cobey England Scholarship program is always greatly appreciated.
Register below to attend and make your guess (optional) on the Jelly Belly contest below: