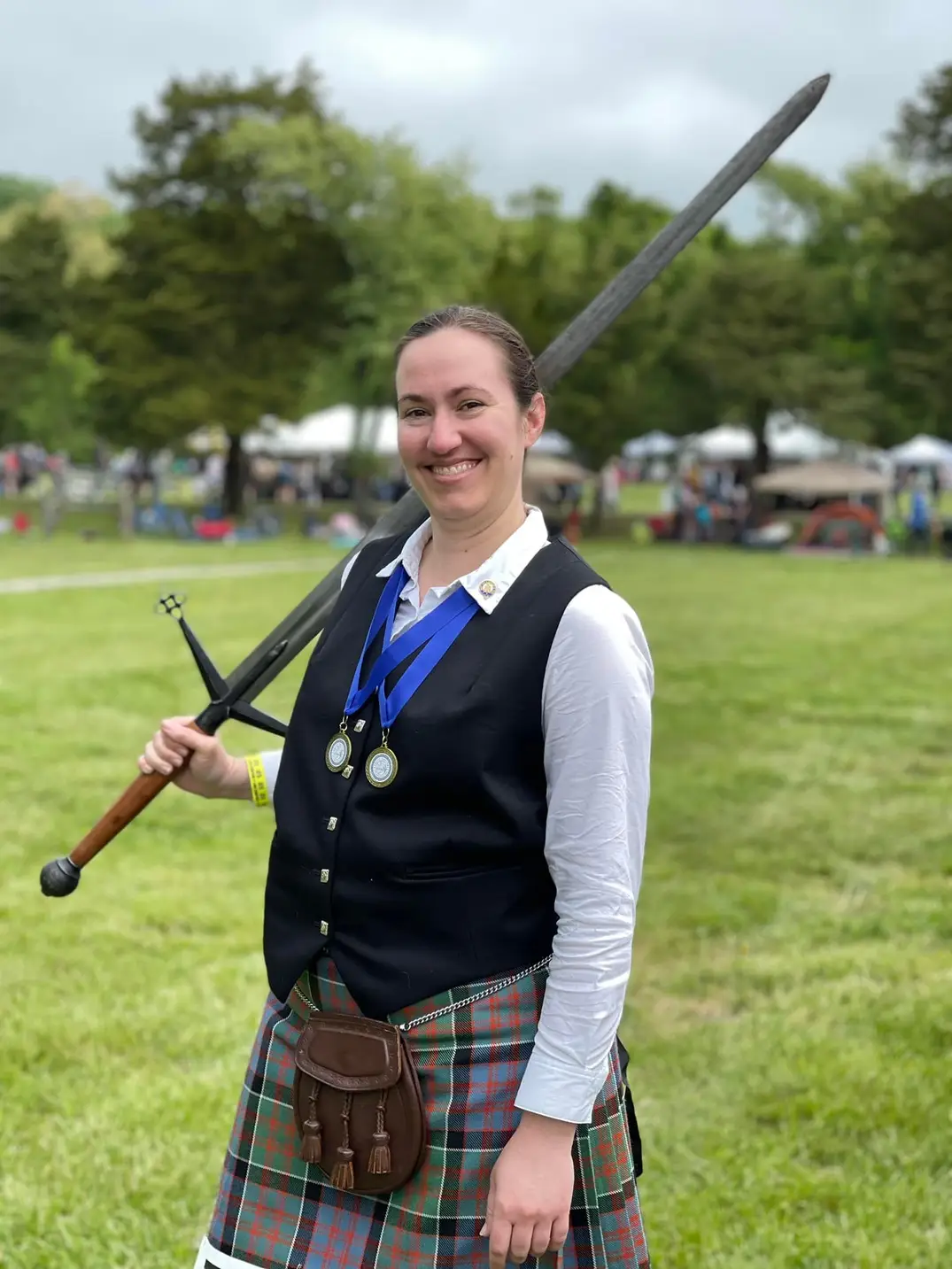 Siobhan is a seven-year student of the Great Highland Bagpipes, beginning her learning journey in 2017 when she received her grandfather's set of RG Lawrie bagpipes.  She has attended the North American Academy of Piping and Drumming each summer since 2019 and began competing in solo competitions in the fall of that year. She has earned Piper of the Day at three of those competitions, having earned the highest number of points for her grade that day.
She is an active piper in the Washington Scottish Pipe Band, based in the Washington, DC area with performances and events ranging from nine parades each year, highland games in Virginia and Maryland, joint events between the band and the St. Andrew's Society of Washington DC, as well as many private events.
Siobhan started playing music with recorders at the age of six, followed by cello in fourth grade, and English handbells by middle school. She completed her Bachelor's in Engineering, and concurrently completed a minor in chamber ensemble performance on Cello.
Siobhan's goals include continuing her education to improve her understanding of piping music and history, improving, and expanding her capabilities on the Great Highland Bagpipes, and expanding her skills into other bagpipe varieties from Scotland such as Scottish Smallpipes.
Her long-term goal is to teach bagpiping to new students and continue to spread awareness and love of Scottish music. Additionally, she will continue to work toward exceptional performances in both solo and ensemble capacities.