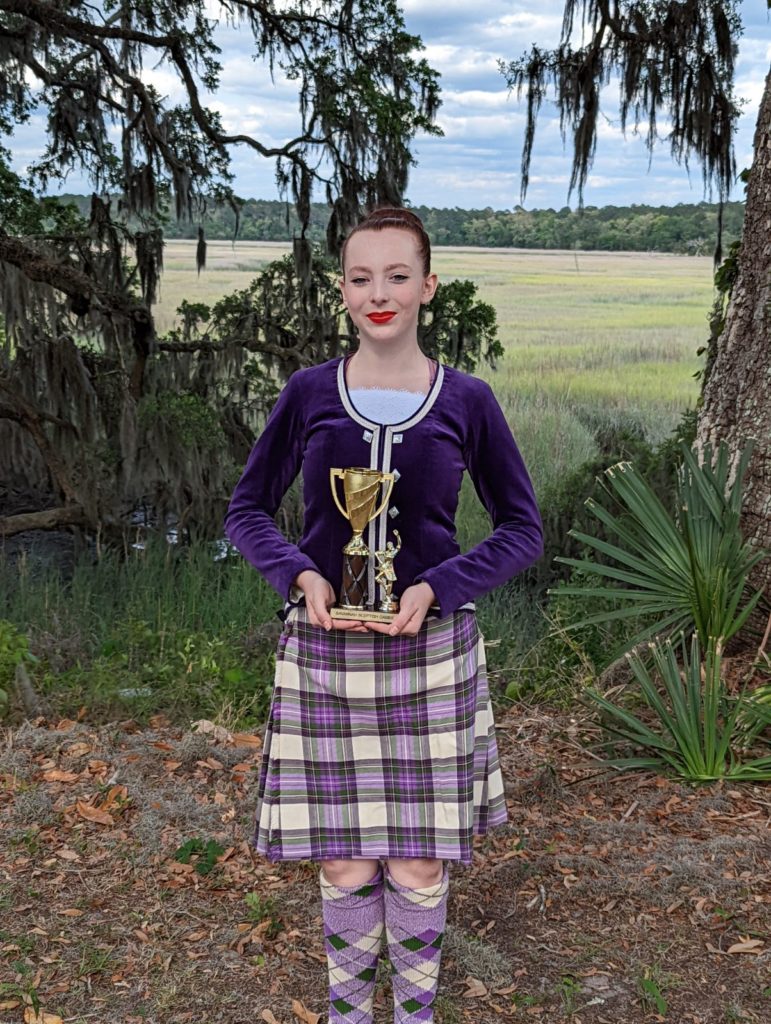 Brynn is a 16-year-old competitive Highland Dancer and performer who is passionate about Scottish heritage and promoting our rich culture so that interest and participation in Scottish arts continues to grow and thrive. She is also a ballet and contemporary dancer and actress, who has been performing in the United States and in Canada for the last 13 years. It is her dream and aspiration to become a professional Highland Dancer performing at the Royal Military Tattoo in Edinburgh, Scotland, as this is the biggest stage for Highland Dance in the World, and to use her advanced knowledge of dance and experience as a performer to promote the beauty, artistry and athleticism of Highland Dance.
She is interested in bringing instruction to those who cannot afford it on their own and creating more community-based opportunities for learning, performing, and participating in the Scottish Arts. Brynn is most proud of the free workshops that she regularly puts on for disadvantaged youth and in many community events that she performs at throughout the year, to promote Scottish culture and heritage.
Brynn is training extensively and studying to become a certified Highland Dance Teacher. To promote Highland dancing, she will conduct research and write materials, including social media, to provide at the performances and dance lessons she provides at no charge in the community.
Through in-person performances and free workshops, a significant online presence using a website, social media, and newsletters, Brynn will expand her current efforts to reach prospective dancers and those who are interested in Scottish heritage and culture.
Brynn's goal is to make the materials about Scottish culture and Highland Dance interesting and accessible for all ages and levels of knowledge. Her focus is not limited to the area in which she lives, as Brynn is preparing for a year long trip to study, perform, compete, and teach in Scotland.