St. Andrew's Societies have a history of supporting other charities in their own communities though grants and providing scholarship assistance to those in need. SASMM has also designated charitable beneficiaries as part of its Celtic Festival evening concert.
SASMM has provided grants to:
2016 Scholarship to Samantha Grimes for Scottish County Dancing
 2016 Scholarship to Meagen Reinhardt for Scottish Country Dancing
 2015 Scholarship to Walkersville High School Student for Scottish Country Dancing 
2012 Grant to United States Inter-Regional Championship (USIR) in Highland Dancing
2010 Calvert County Fire & EMS Pipes and Drums, Inc.
2009 Scholarship to Caitlin McLean to pursue Highland Dancing
2006 Scholarship to Kaitlin Wiggington to attend the Balmoral Piping and Drumming Course
2005 Scholarship to Cobey England for Hammered Dulcimer lessons
2005 Grant to Westie Rescue, Inc
The following organizations have been designated beneficiaries of SASMM's Celtic Festival event: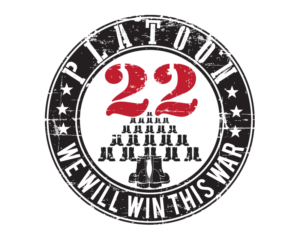 Platoon 22 is a traveling memorial started by the non-profit 22 Needs A Face. The boots in the Platoon 22 memorial symbolize the 22 lives lost per day, 682 lives lost per month, and over 8,000 veteran lives lost each year to suicide attributed to PTS.
Platoon 22 is a non-profit organization dedicated to funding necessary research in order to better understand Post-Traumatic Stress Disorder (PTSD)
…
and its impact on the Military Veteran community. This research is critical so that we can understand effective diagnosis and potentially identify ways to improve the process and accuracy of diagnosis. Research is also needed to better understand what treatment options are working for these Veterans and which are not. We are still losing 20 Veterans per day to suicide.
2016 Hero Dogs, Inc.
Service Dogs for America's Heroes.  http://www.hero-dogs.org/
–  Marianne Elliott, President; Bill Elliott, webmaster; Barbara Collins, Founder and Recording Secretary present the donation check to Mark L. and Chris C., Warrior 360, who were participating in the Virginia Scottish Highland Games.  Mark and Chris, along with two other Wounded Warriors, participated in our inaugural Wounded Warrior Division started at our festival in 2013.   http://www.warrior360.org/
2015 Warrior 360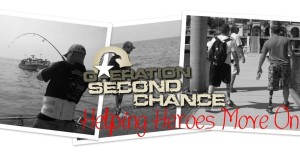 http://operationsecondchance.org/
2014 Operation Second Chance
2013 Operation Ward 57 and Wounded Warrior Project
2010 American Cancer Society
To be considered for our Society's benevolence, please complete a grant application (Adobe Acrobat needed).
Print, fill out, and mail to the address provided on the application